Categories:
Other Brands
From time to time, we will bounce into a handbag that makes think like: 'this is interesting'. Well, a few days ago we discovered the Prada Logo PVC Tote Bag. This handbag is obviously different than what we are used to – no saffiano leather! Perhaps this bag is the ideal shopping bag, or for the moments when you have a lot of stuff to carry. The PVC also makes it perfect for the rainy days.
The Design
This Logo Tote Bag is crafted with PVC (Polyvinyl Chloride), which will protect your stuff inside from the rain. The PVC is also making your bag transparent and your audience will be able to look inside your bag and see what kind of stuff you're carrying.
Chanel has previously designed such a handbag and it was seen on the runway. They put a Classic Flap Bag inside, which boasted the overall appeal of the transparent tote bag.
The colored part of this PVC Tote is made from calf leather. For example, the handles as well as the top edge and bottom edge are all crafted from leather. The center features the house's iconic logo and it reads: 'Prada Milano'. This bag has a nice V-shape with a spacious interior.
The Interior
The interior is spacious. This bag is ideal for the busy woman, or you can use it as a back-up/second bag. If you have kids, then you can put all the necessities inside and you're good to go.
Inside this bag, you will also find a zip pouch in the same color as the handles. This pouch is made from cotton canvas and can be used to secure your more important essentials. And because this part is not transparent, you can put your wallet and keys inside.
The Prices And Sizes
Prada Logo PVC Tote Bag
Size: 29.5 x 26 x 17 (H x W x D) cm
Prices: $1040 USD, €830 euro, £720 GBP, $1460 SGD, $7650 HKD
Prada Large Logo PVC Tote Bag
Size: 35 x 30 x 25 (H x W x D) cm
Prices: $1100 USD, €880 euro, £770 GBP, $1550 SGD, $8100 HKD
Where to shop the Prada Large Logo PVC Bag?
1. Luisa Via Roma – you can find the Logo PVC Tote in bright colors here.
More Images And Colors
comnum(0) tbcount(0) tbcount(235)
Categories:
Other Brands
Hailey Baldwin flaunts some skin on the on the Winter 2017.2018 cover of Wonderland Magazine. Photographed by Christian Oita, the blonde beauty poses in a tub full of glitter wearing a striped bikini set from Fendi with Bulgari jewelry. Inside the fashion glossy, Hailey continues to turn up the heat in sexy looks styled by Kamran Rajput. Whether lounging in bed or posing in a car, the 21-year-old impresses in the sultry ensembles.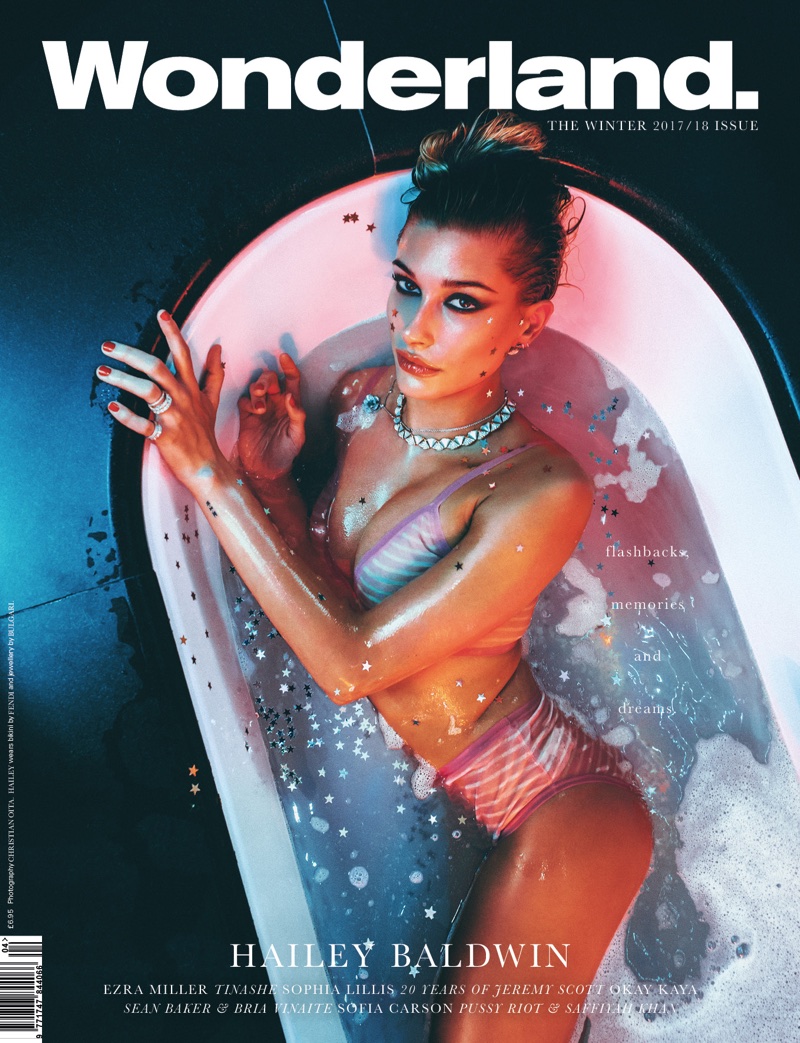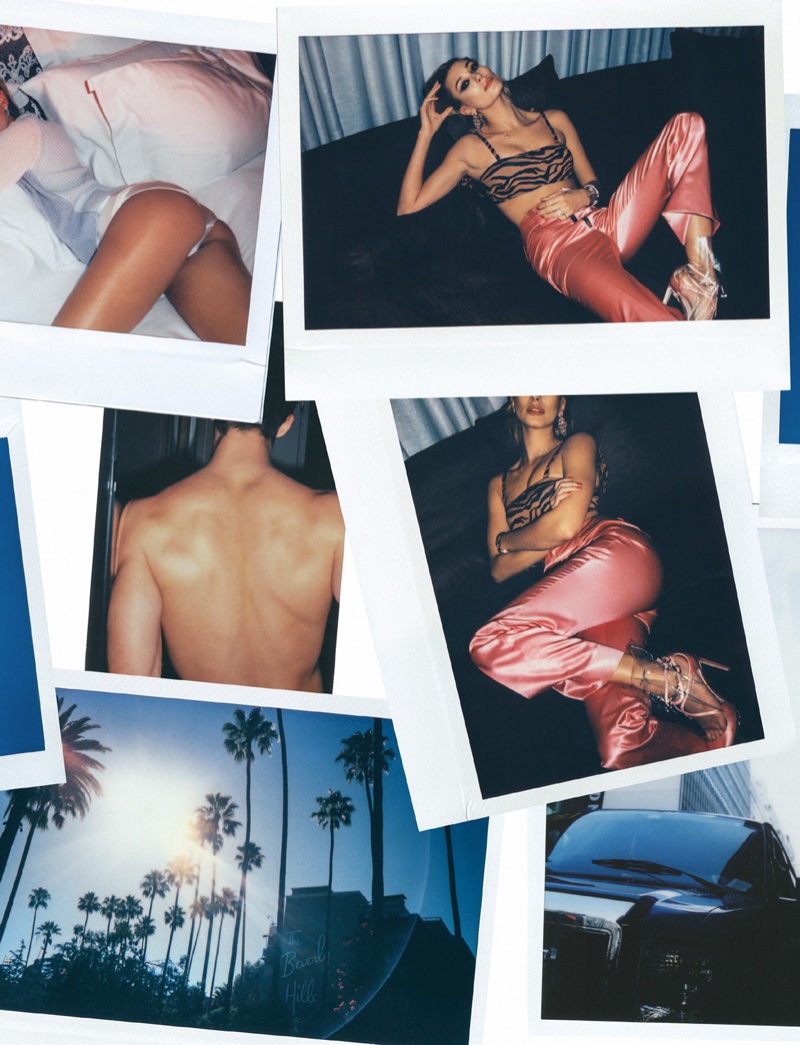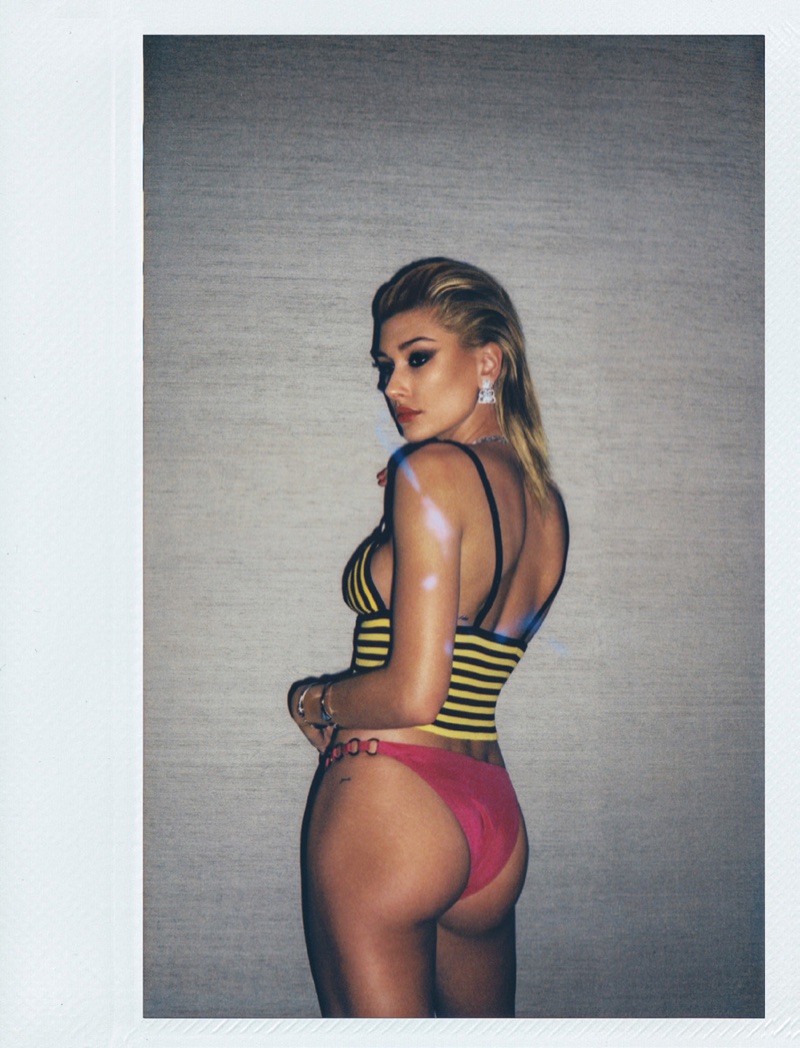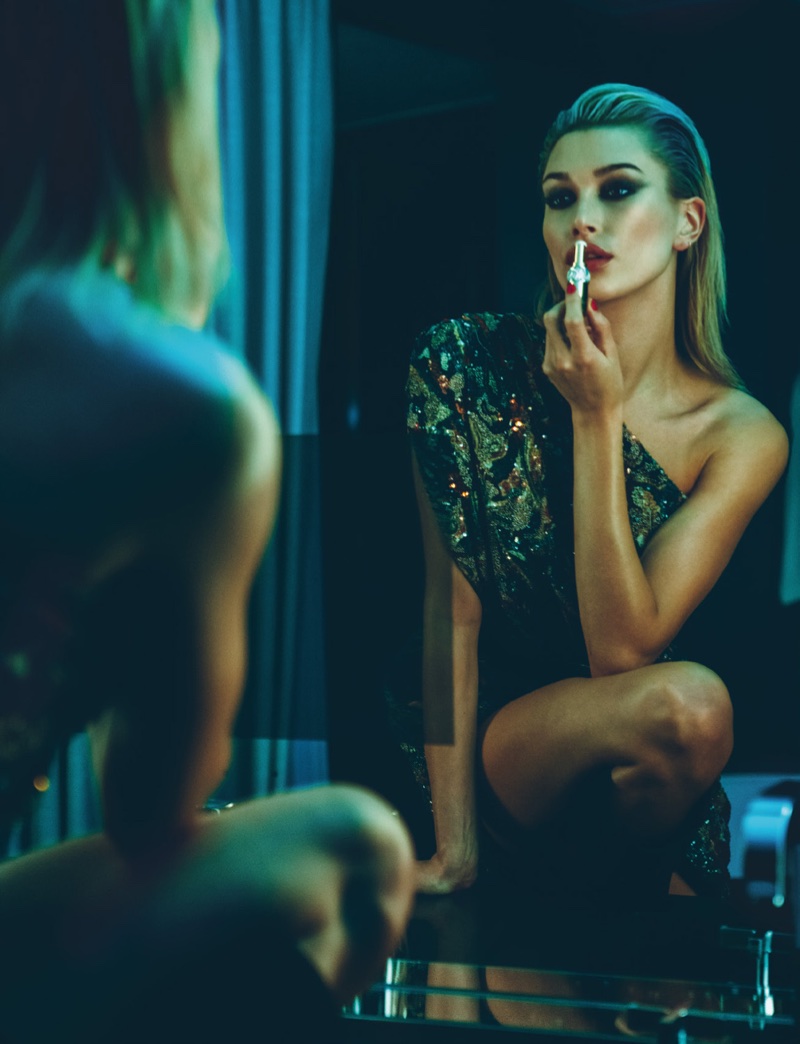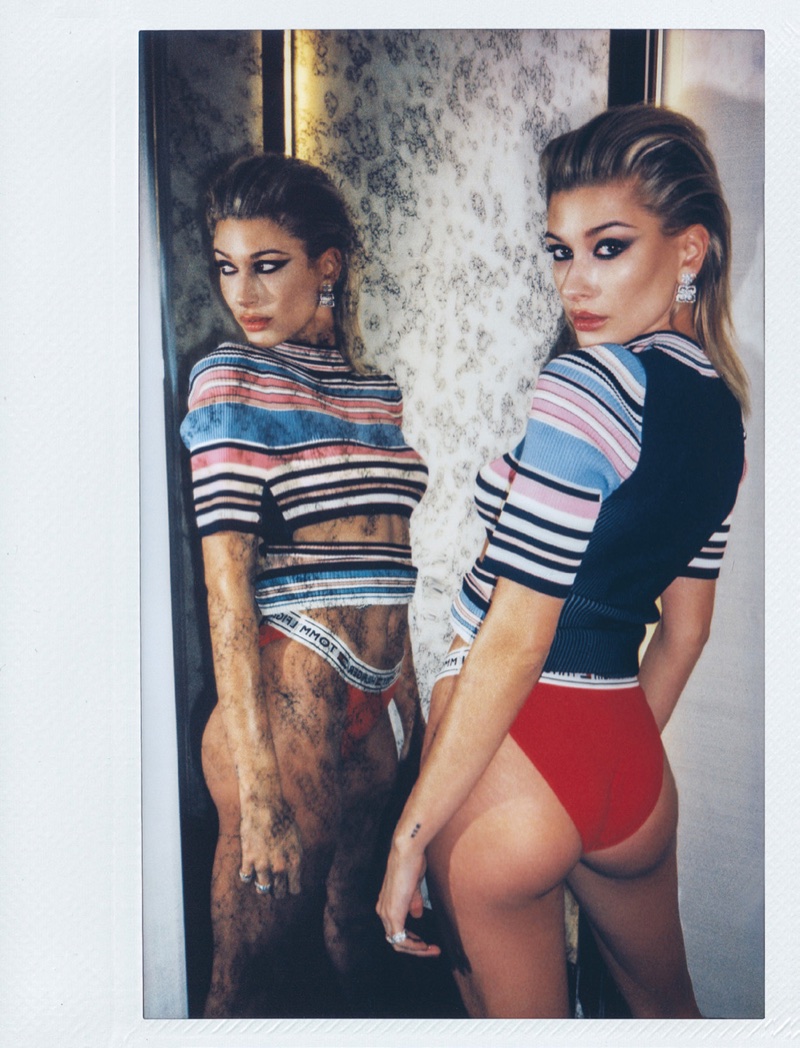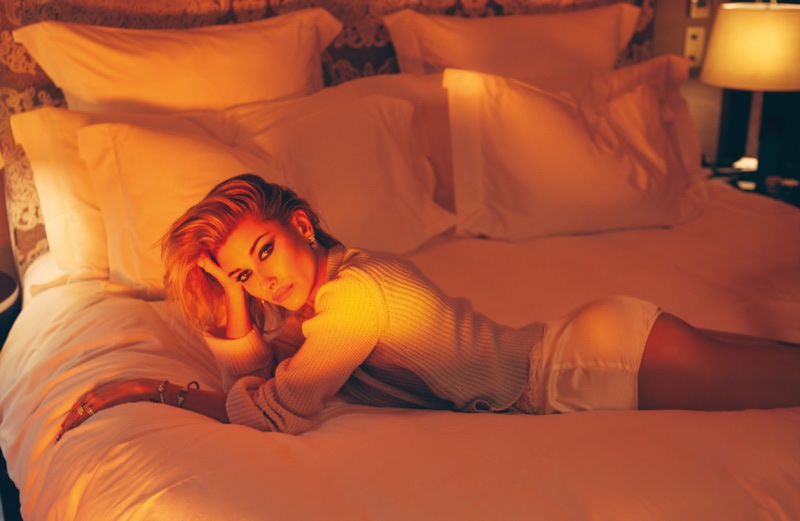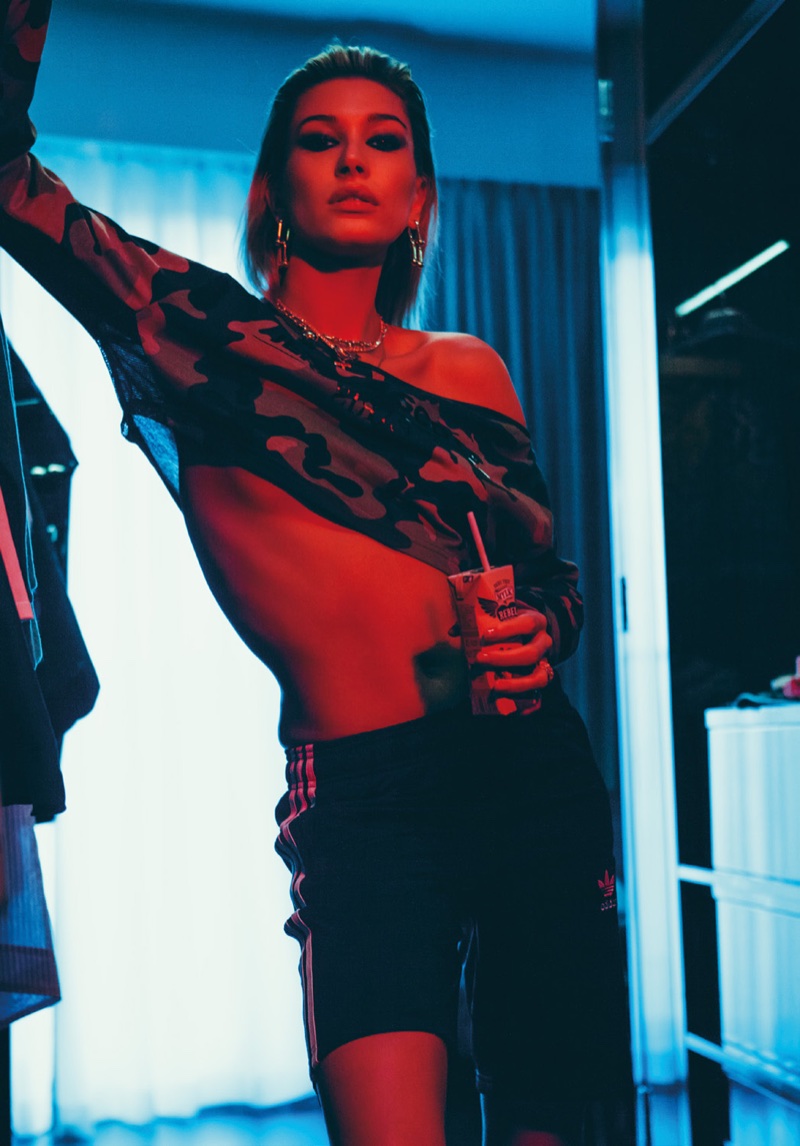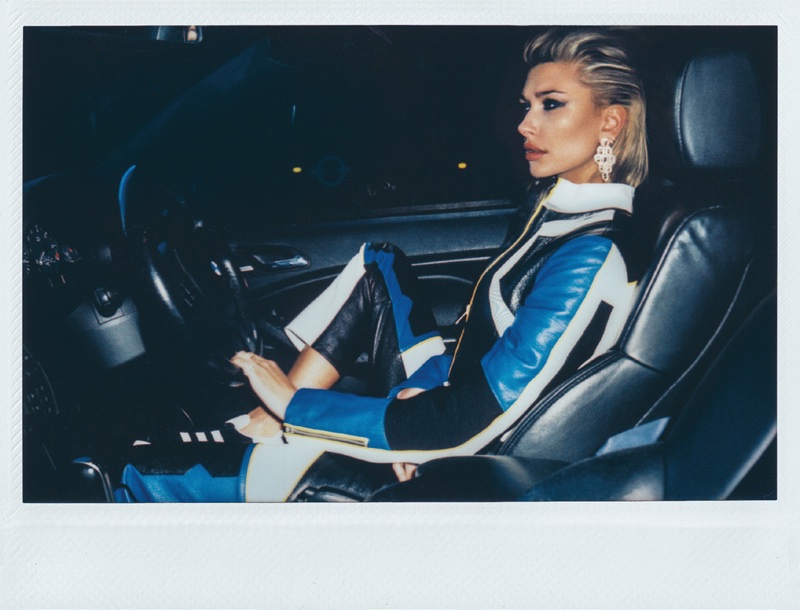 comnum(0) tbcount(0) tbcount(251)
Categories:
Other Brands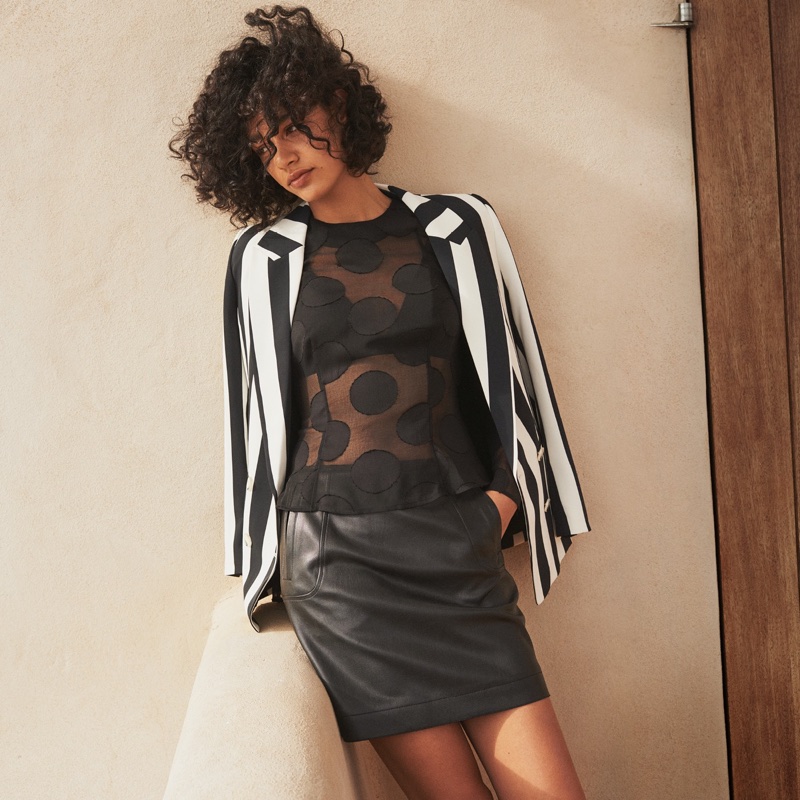 H&M Double-Breasted Jacket, Long-Sleeved Top and Faux Leather Skirt
It may still be winter, but H&M is looking to the New Year with its latest trend guide. Called 'The Rich New Mix', the fashion shoot focuses on resort 2018 styles perfect for the warm weather. The lookbook focuses on floral print dresses, striped separates and draped trousers. Finishing each ensemble, slip-on sneakers and flats round out the outfits.
Related: Make an Entrance | 10 Special Occasion Looks from H&M
H&M 'THE RICH NEW MIX' RESORT 2018 LOOKBOOK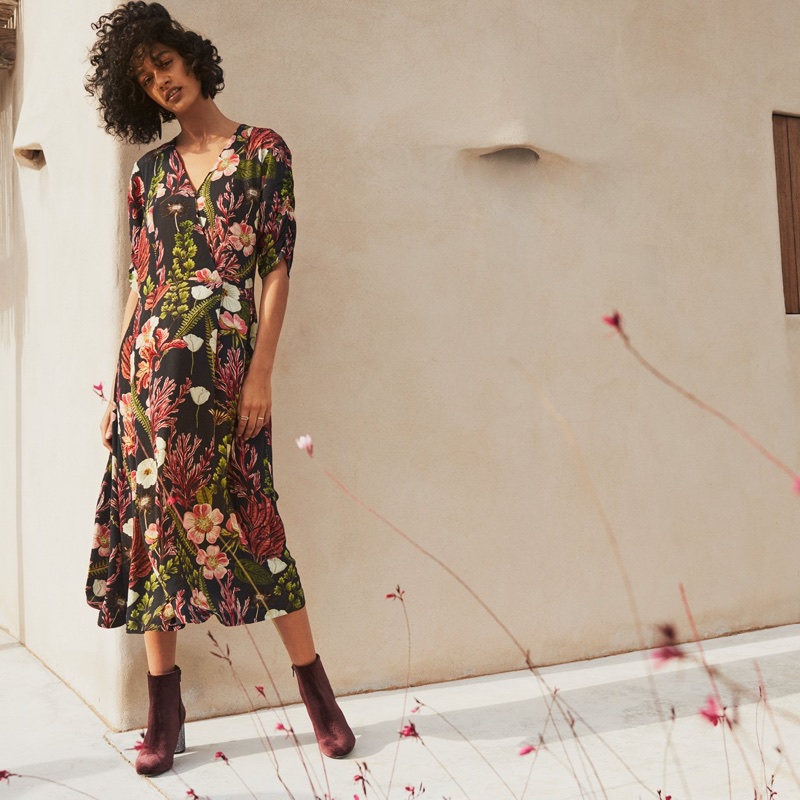 H&M Patterned Dress and Boots with Glittery Heels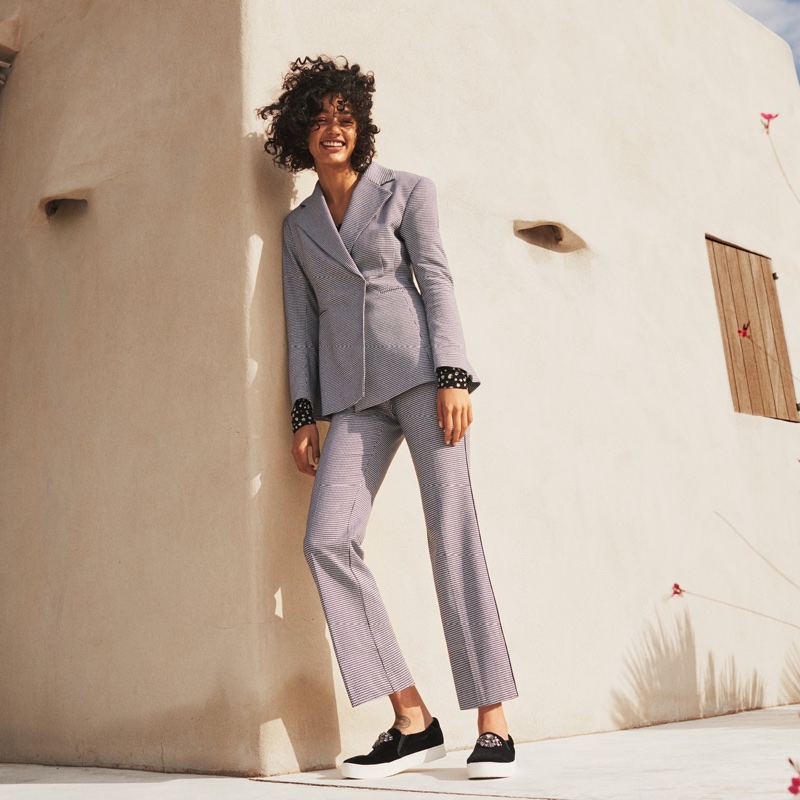 H&M Fitted Jacket, Draped Jersey Top, Dress Pants and Slip-on Shoes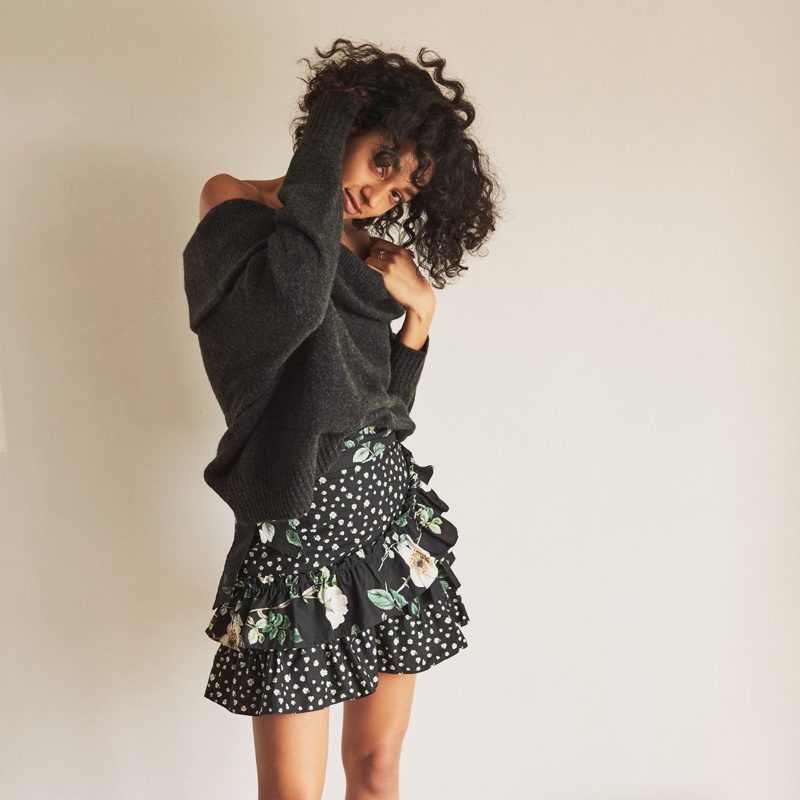 H&M Sweater and Flounced Skirt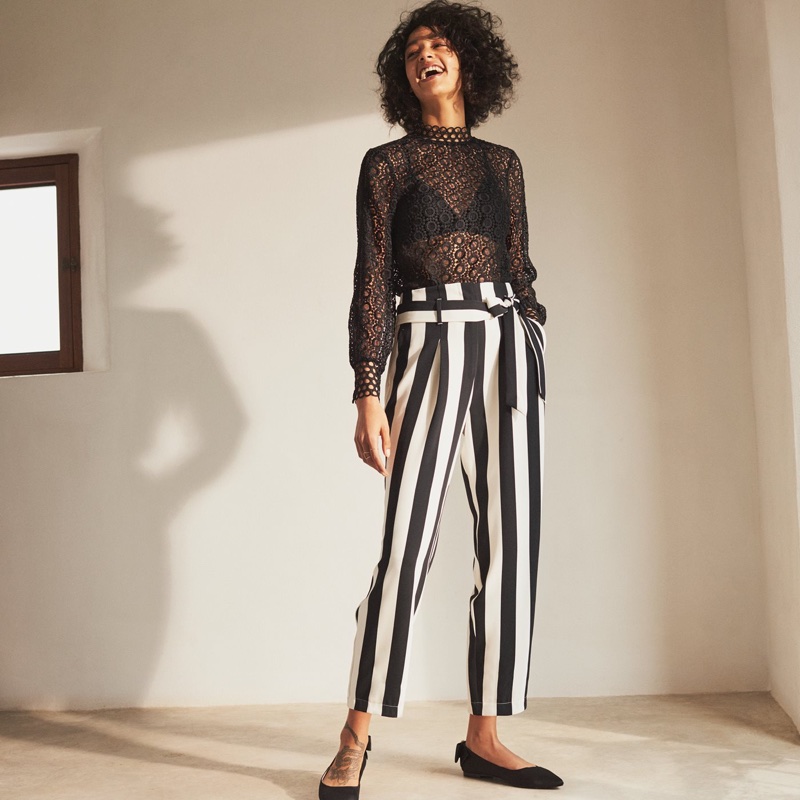 H&M Lace Blouse, Wide-Leg Pants and Ballet Flats with Bow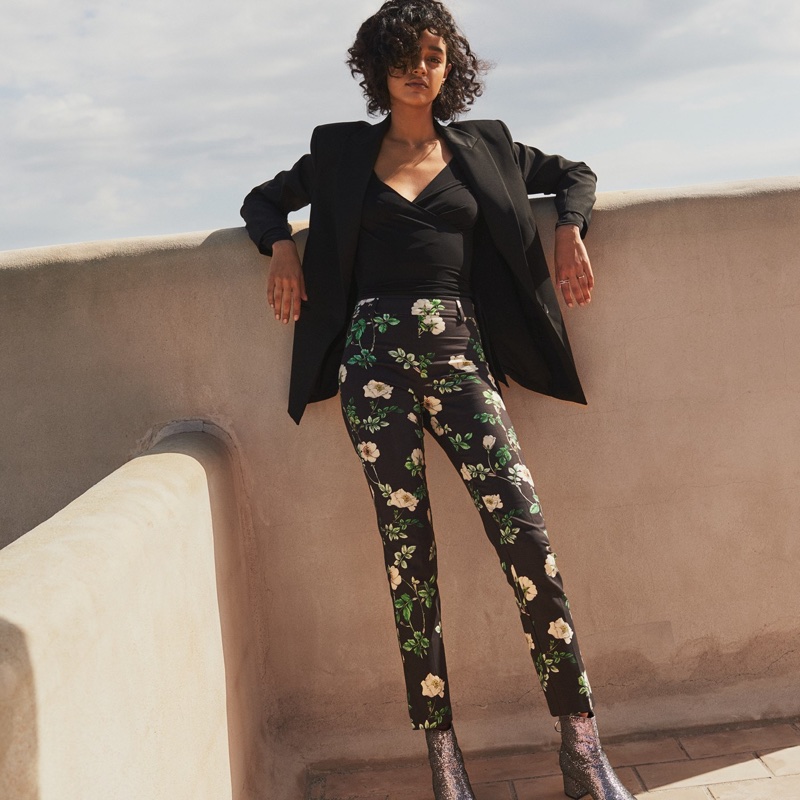 H&M Short Wrapover Top and Stovepipe Pants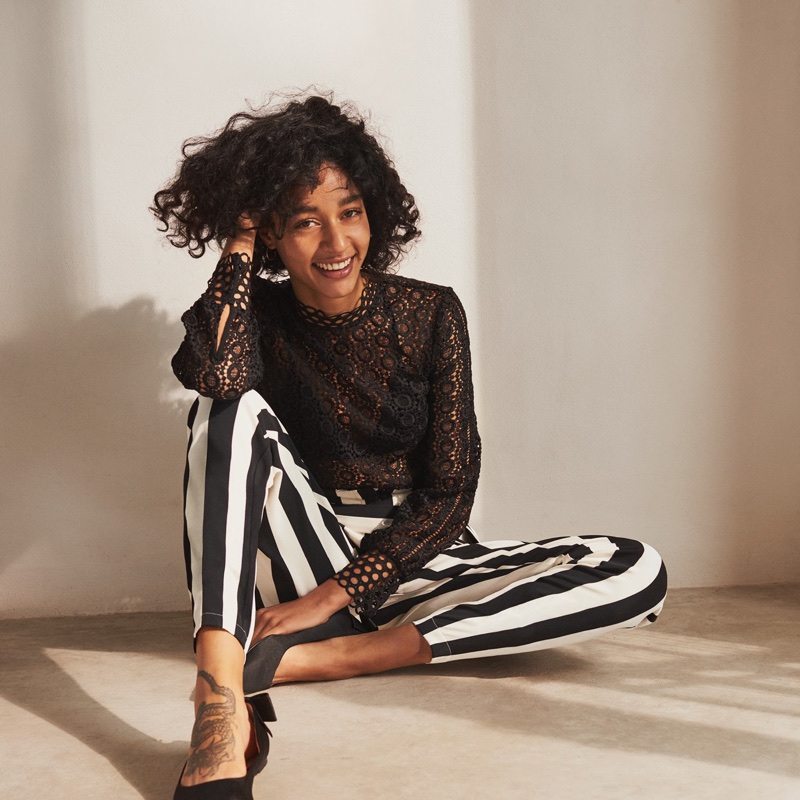 H&M Lace Blouse, Wide-Leg Pants and Ballet Flats with Bow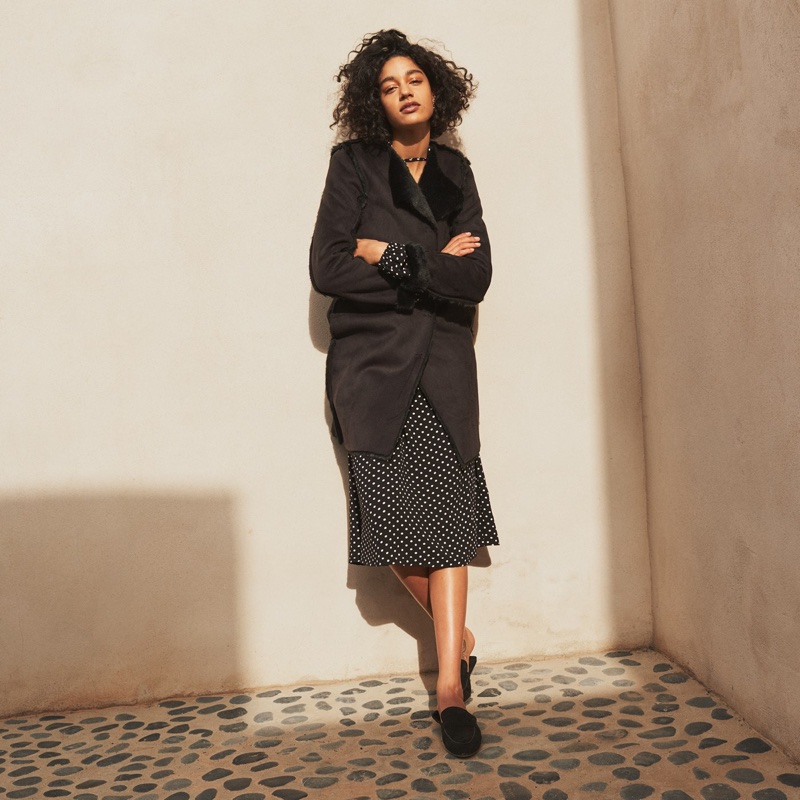 H&M Faux Suede Coat, Crêped Dress and Ballet Flats with Bow
comnum(0) tbcount(0) tbcount(179)
Categories:
Louis Vuitton
There are two new handbags to look for in the Fall Winter 2017 Collection. First is the H Box Shoulder Bag, second is the new Cinhetic Bag. Both bags are recently introduced and look very modern.
Today we will be reviewing the Hermes Cinhetic Clutch Bag, but keep in mind that there is also a shoulder box bag version available. Now let's dive into the details.
The Design
The vision of the Cinhetic Bag is to look boxy and futuristic. That vision has been achieved if you take a closer look at the design. The font and the structure used to craft the new 'H' logo in the center looks more like a robotic-symbol, something that's made in the future.
The Cinhetic Bag is designed in square shape and a flap. To get into the interior, you will need to turn the 'H' lock. This bag is made from Mysore goatskin, which is a soft but durable leather. It's the perfect choice for this bag, because it makes you feel comfortable and light when carrying this clutch.
The overall look of the Cinhetic Bag is elegant, minimalistic and ladylike. It matches to almost all of the styles in your wardrobe.
The Interior
Turn the 'H' lock to get into the interior. Inside you will find one small compartment to store all your evening accessories. And there is also a patch pocket to store other important stuff like credit cards and paper money. The interior is not very spacious, so the amount of essentials it can carry is also limited.
The Sizes And Prices
Measuring 18.3 x 17 x 8.5 cm, priced at €3450 euro, £3170 GBP via Hermes boutiques
More Images
comnum(0) tbcount(0) tbcount(195)
Categories:
Other Brands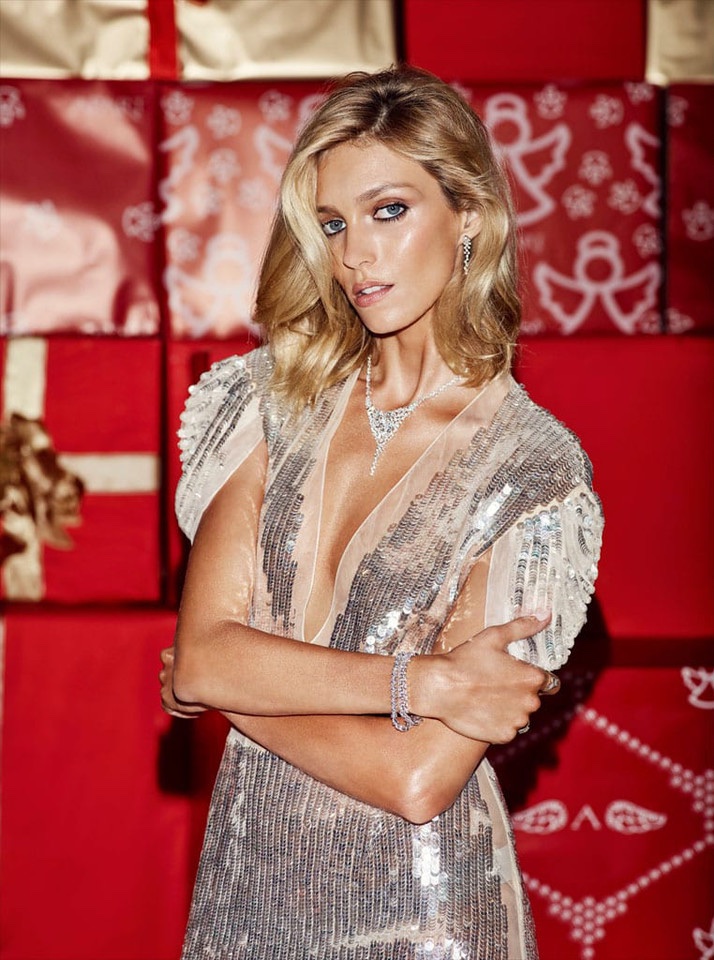 Anja Rubik stars in Apart's Christmas 2017 campaign
Anja Rubik turns up the glam factor as the face of Apart'sChristmas 2017 campaign. The Polish model gets into a festive mood for the snow-filled images. Photographed by Marcin Tyszka, Anja glitters in sparkling gems for the brand's 40th anniversary. In addition to jewelry, the blonde also poses in party-ready looks including sequined dresses, velvet jackets and knit pieces.
Related: Anja Rubik Suits Up in Business Style for The Edit
CAMPAIGN: ANJA RUBIK FOR APART CHRISTMAS 2017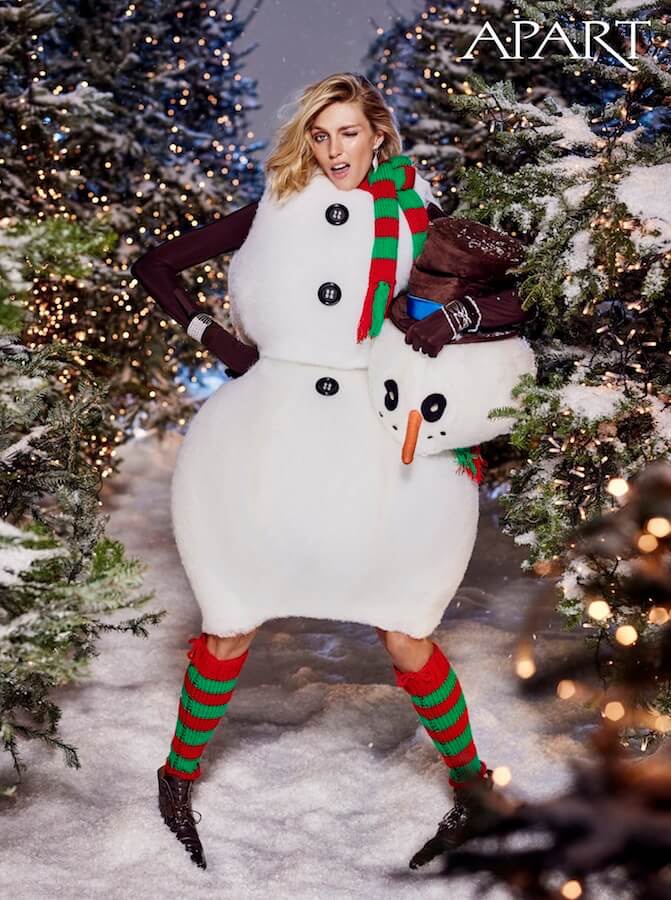 Anja Rubik dresses as a snow woman for Apart's Christmas 2017 campaign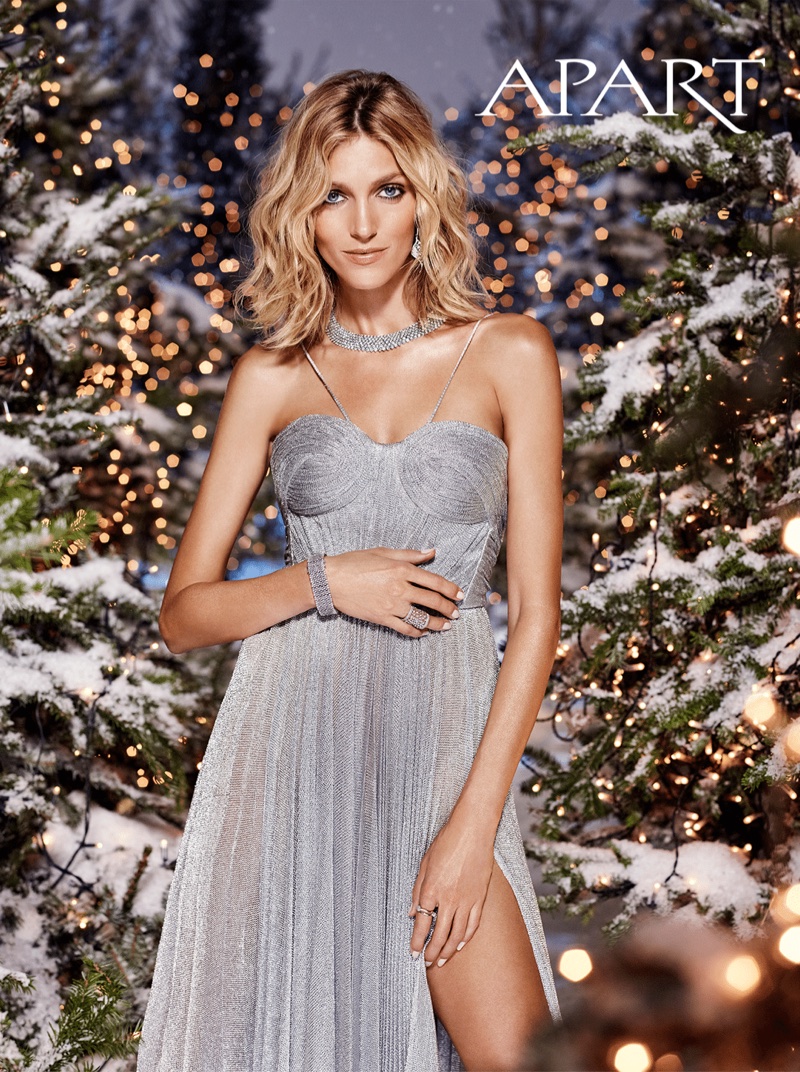 Anja Rubik glitters in silver gown for Apart's Christmas 2017 campaign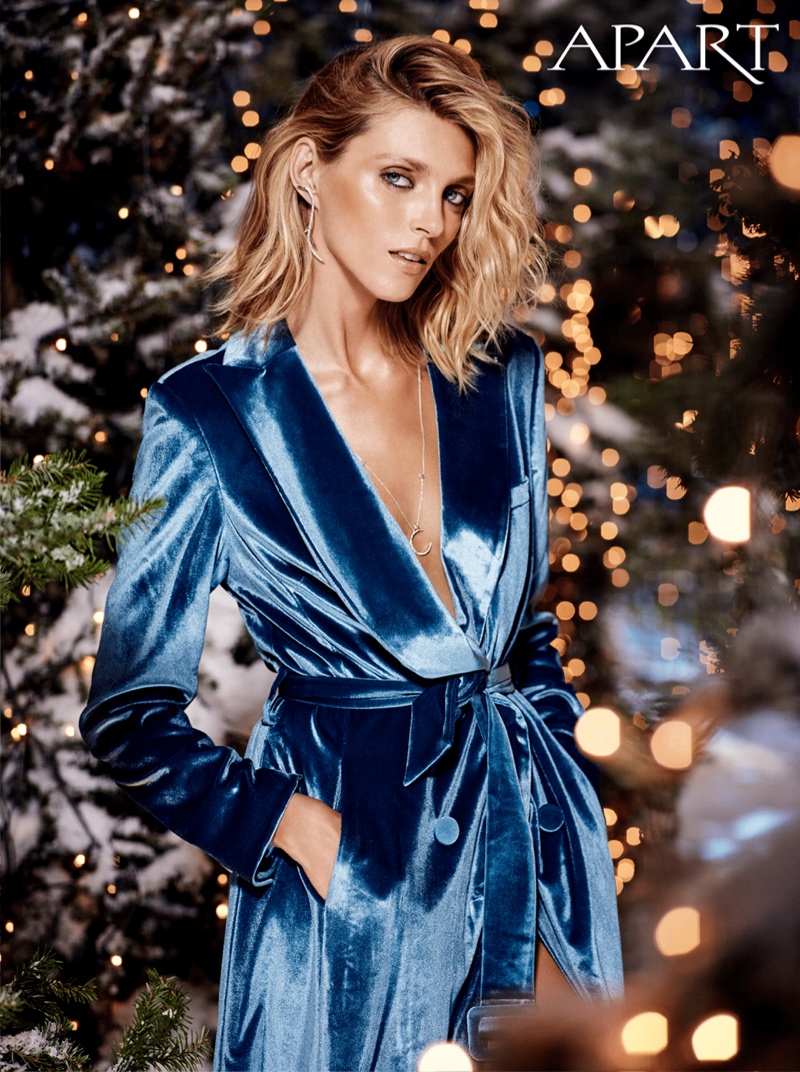 Dressed in velvet, Anja Rubik fronts Apart's Christmas 2017 campaignc
comnum(0) tbcount(0) tbcount(193)
Categories:
Other Brands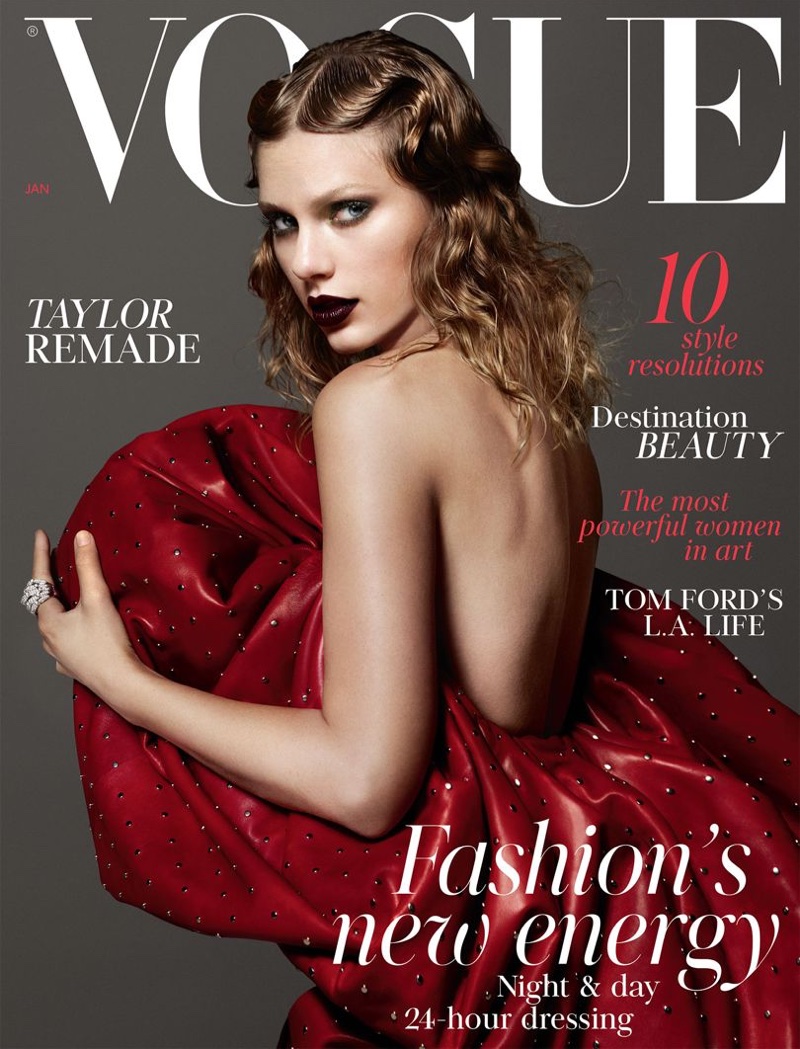 Taylor Swift on Vogue UK January 2018 Cover
Singer Taylor Swift lands the January 2018 cover of Vogue UK. Photographed by Mert & Marcus, the pop star wears a red leather minidress from Saint Laurent's spring collection. Inside the magazine, Taylor shines in cutting-edge styles featuring the work of Gucci, Alexander McQueen, Jitrois and more. Editor-in-chief Edward Enninful styles the shoot with Paul Hanlon on hair and makeup by Isamaya Ffrench.
Related: See Taylor Swift's Best Hairstyles
COVER SHOOT: TAYLOR SWIFT FOR VOGUE UK JANUARY 2018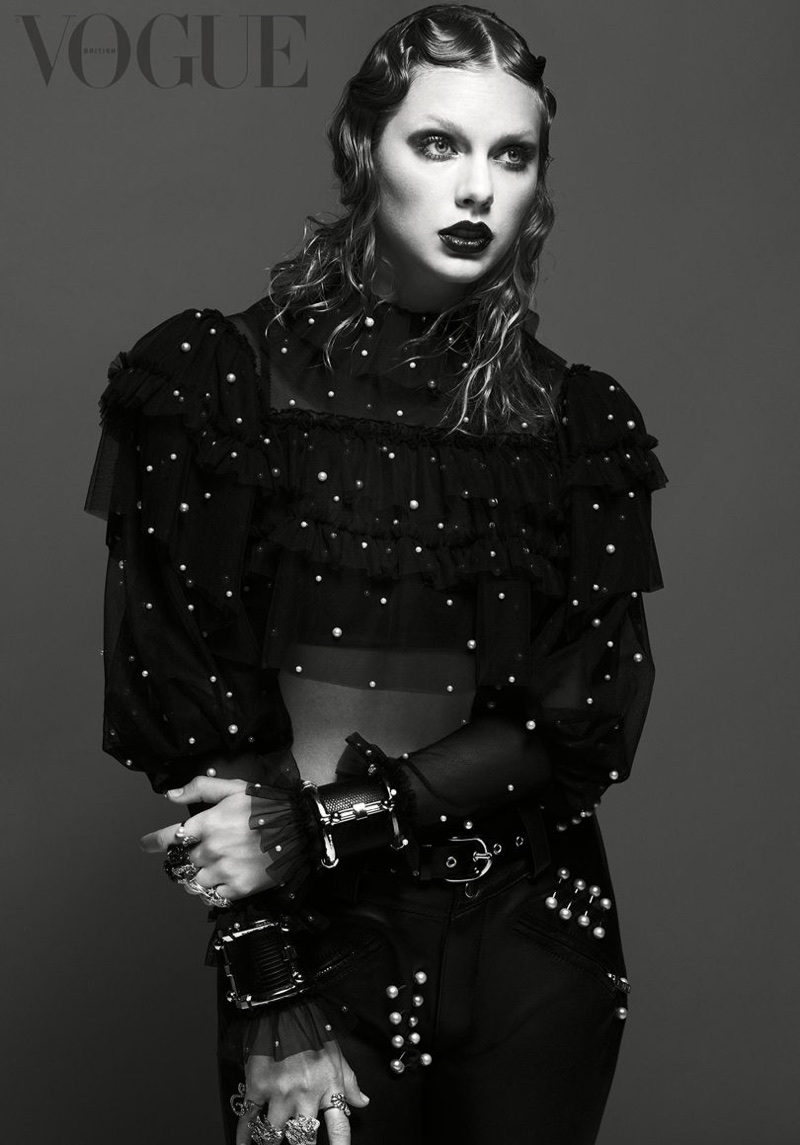 Photographed in black and white, Taylor Swift wears embroidered sweater
EDWARD ENNINFUL ON TAYLOR SWIFT
Editor-in-chief Edward Enninful talks about shooting Taylor for the new issue.
"For me, the chance to help transform America's most fascinating sweetheart was a joy. As we took the pop icon on an epic fashion journey with photographers Mert Alas and Marcus Piggott, what struck me most about Taylor was her brilliant sense of humor, but also how, for a woman in her twenties, she has an incredible sense of who she is."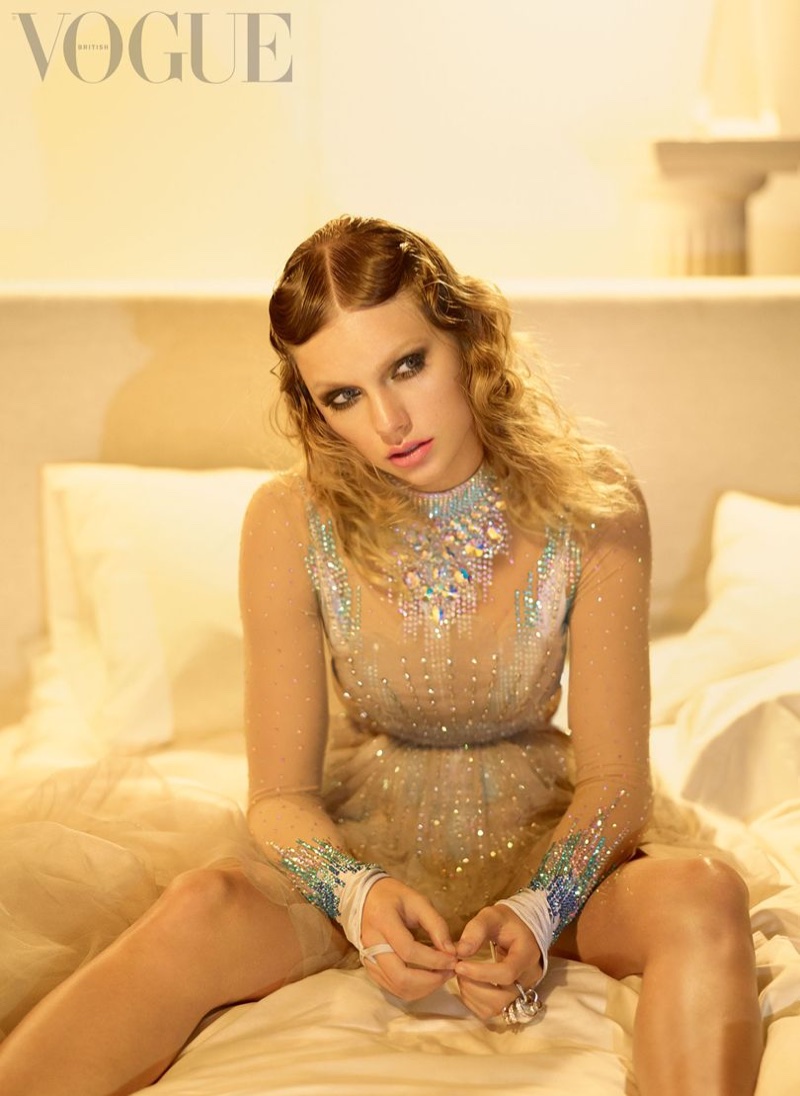 Singer Taylor Swift poses in crystal embellished Gucci dress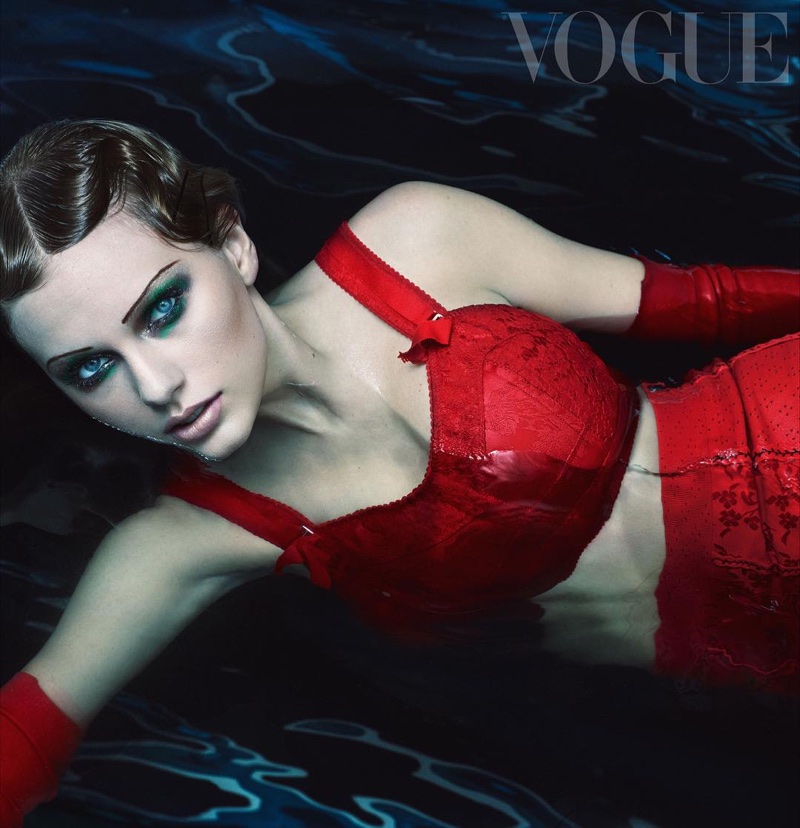 Dressed in red, Taylor Swift wears Alexander McQueen top and skirt with Jitrois leather gloves
Designer Bags, Wallet, Purse, Belt & Accessories Official Site, Best Price & Quality, Free Worldwide Shipping, Free Returns. Each Bag Is A Work Of Art - Handmade - Cowhide Art - Can Custom-Made

Categories

New Posts

Hot Posts